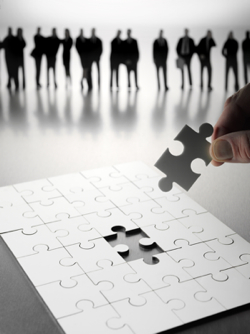 We are selected by our clients to assist in attracting the best possible talent to support the continued growth of their companies. We proceed with each assignment in the following manner:
– We initiate the search conducting in depth interviews with the hiring manager to obtain a full understanding of the open position.
– We identify specific candidates through an exhaustive screening process. We review our database and make inquiries among contacts whose ability to recommend people we have come to respect. We contact targeted companies, industry experts, suppliers, and customers in the industry.
– All prospective candidates are screened against the specifications, which the client has provided.
– We conduct interviews with selected prospects to further discuss the position and explore their qualifications, interest, and availability.
– We make candidate recommendations to the client based upon these screening interviews.
– We conduct discrete reference checks with final candidates and assist with employment negotiations as required.
– We keep you abreast of our activity and progress through regular contact.
– Troy and Associates, Inc. can tailor a candidate search to match your company's specific needs. This individualized approach will save you both valuable time and money.
– Troy and Associates, Inc. will only provide you with qualified, available, and interested candidates for your position. Our fee structure can be tailored to meet your company's needs.